Research Infographics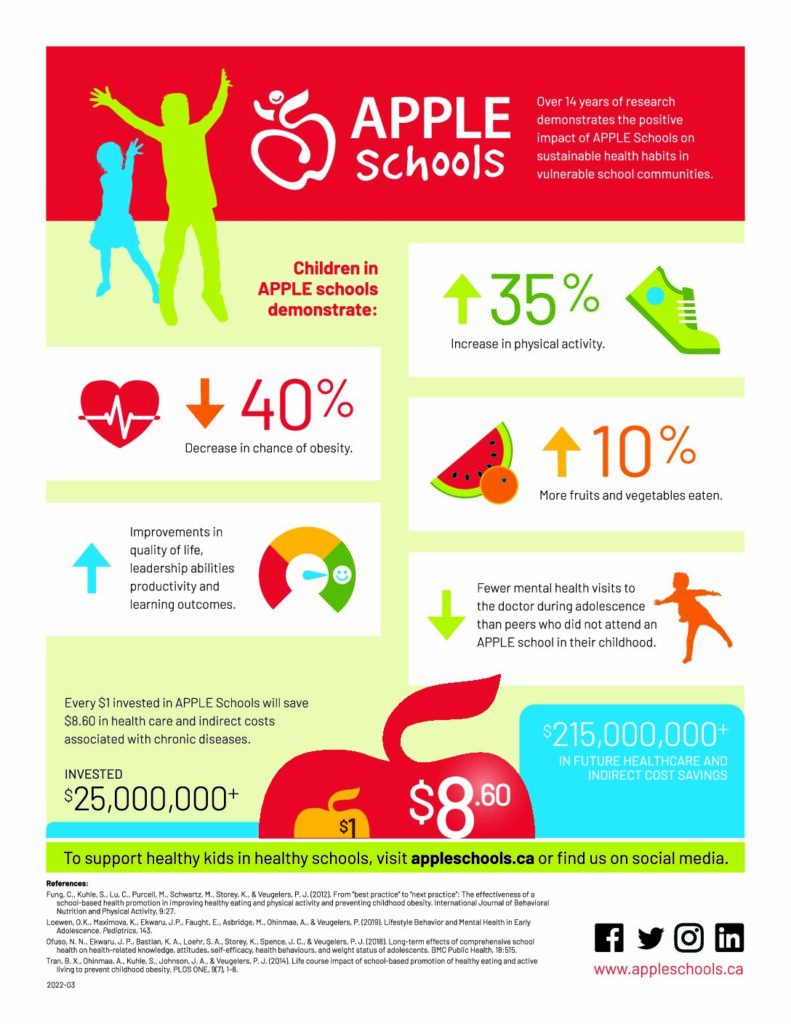 APPLE Schools Impact Research Infographic:
Research-based snapshots of the positive impacts of the APPLE Schools model on students' health behaviours.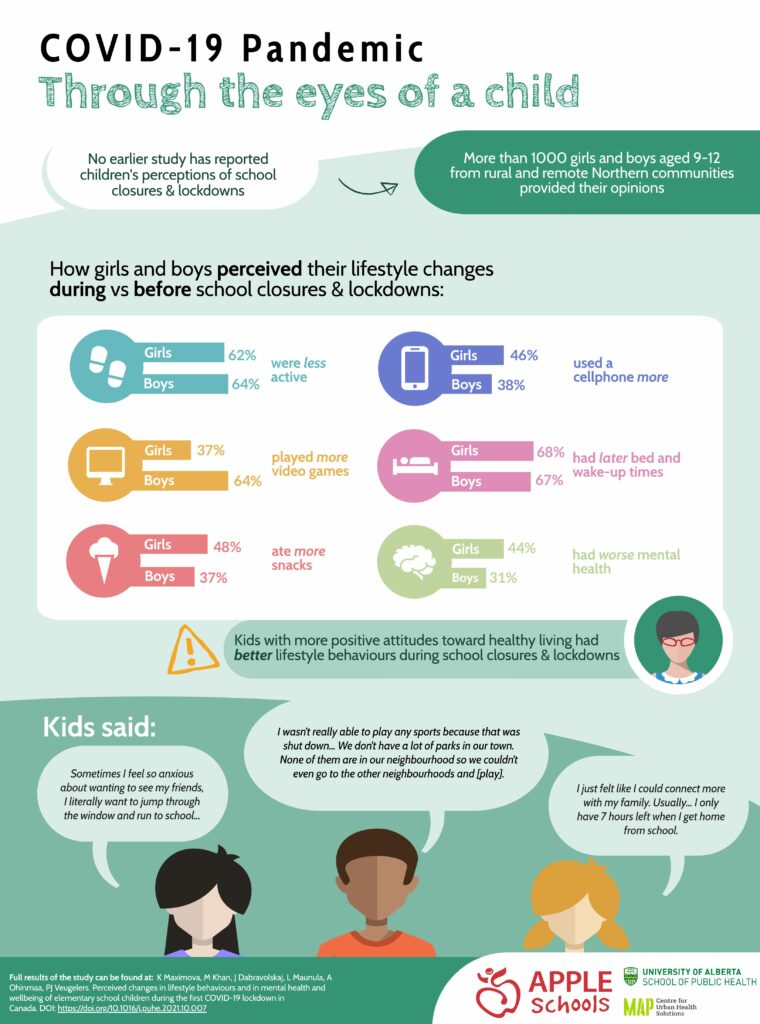 COVID-19 Pandemic Through the Eyes of a Child:
Based on a study by Katerina Maximova, PhD, which reported on students' perspectives on the impact of school closures on their health and wellbeing.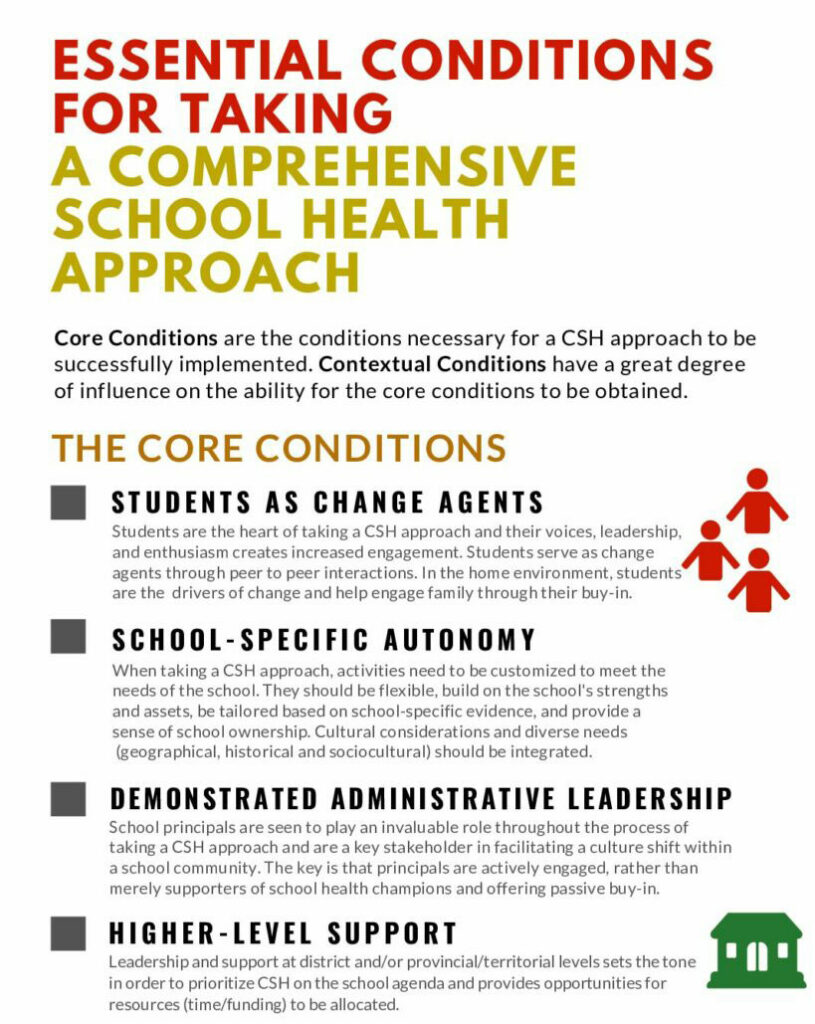 Essential Conditions for Taking a Comprehensive School Health Approach:
Outlines the eight core and four contextual conditions to successfully implement the CSH approach in a school environment. Based on the 2016 research by Kate Storey, PhD, RD, et al., this infographic is a condensed one-pager made simple for sharing with others.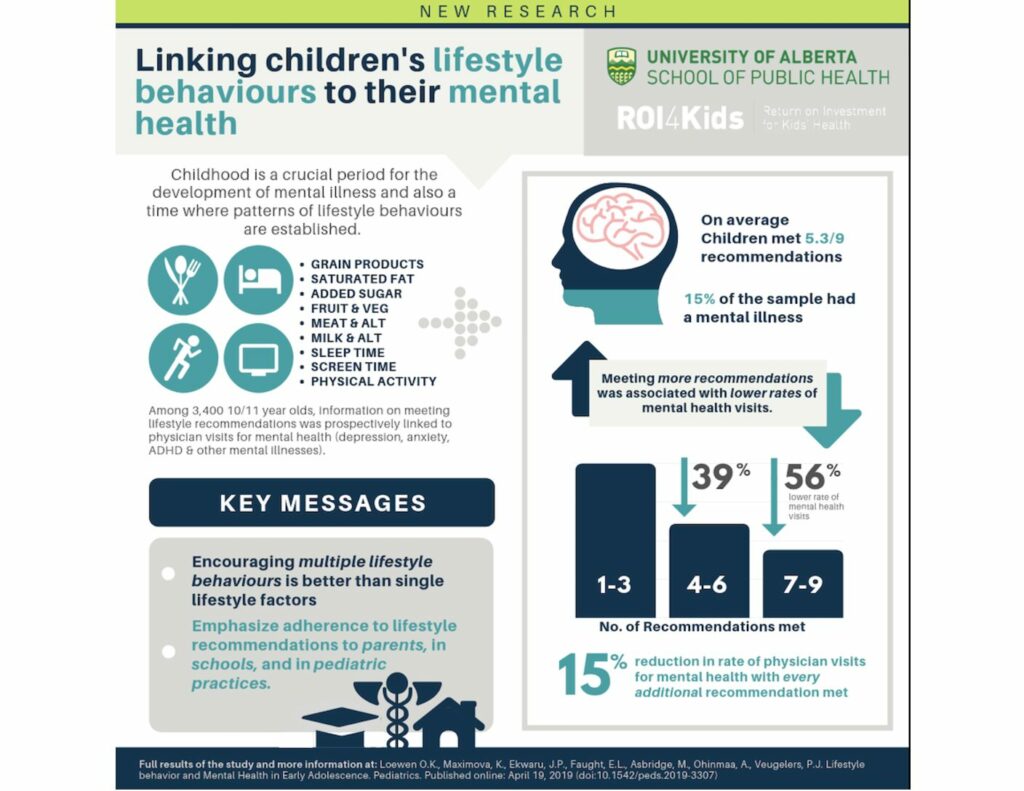 Linking Children's Lifestyle Behaviours to their Mental Health:
Based on a study by Kara Loewen, MSc, et al., this infographic summarizes the positive effect that a healthy lifestyle during childhood years has on mental health in adolescent years.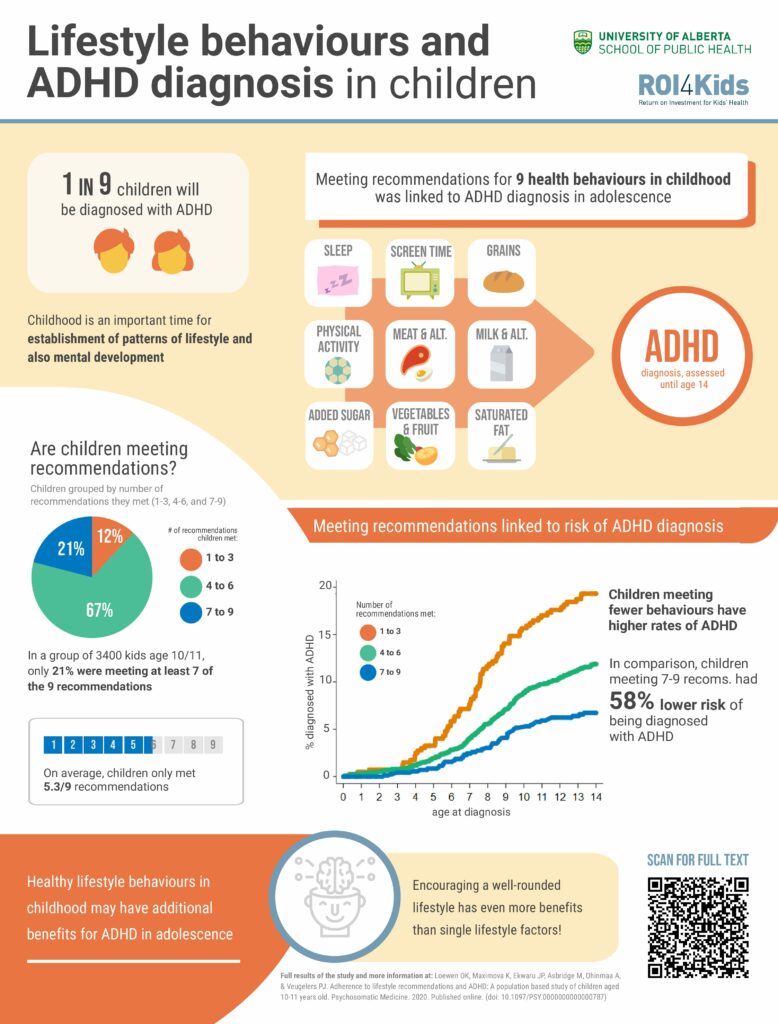 Lifestyle behaviours and ADHD diagnosis in children:
Based on research by Kara Loewen, MSc, et al., summarizes research which found that children who met more lifesyle recommendations had less ADHD than children who met less lifestyle recommendations.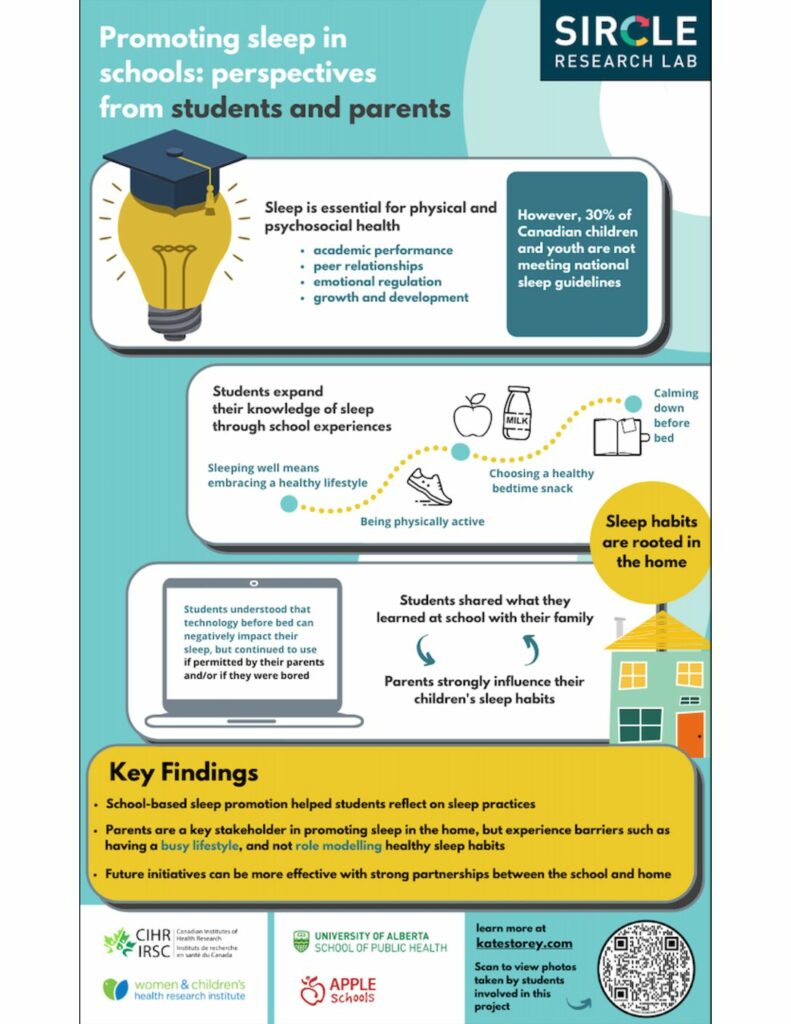 Promoting Sleep in Schools:
Perspectives from students and parents highlights the importance of healthy sleeping habits, and key findings from a study about developing these healthy habits in students.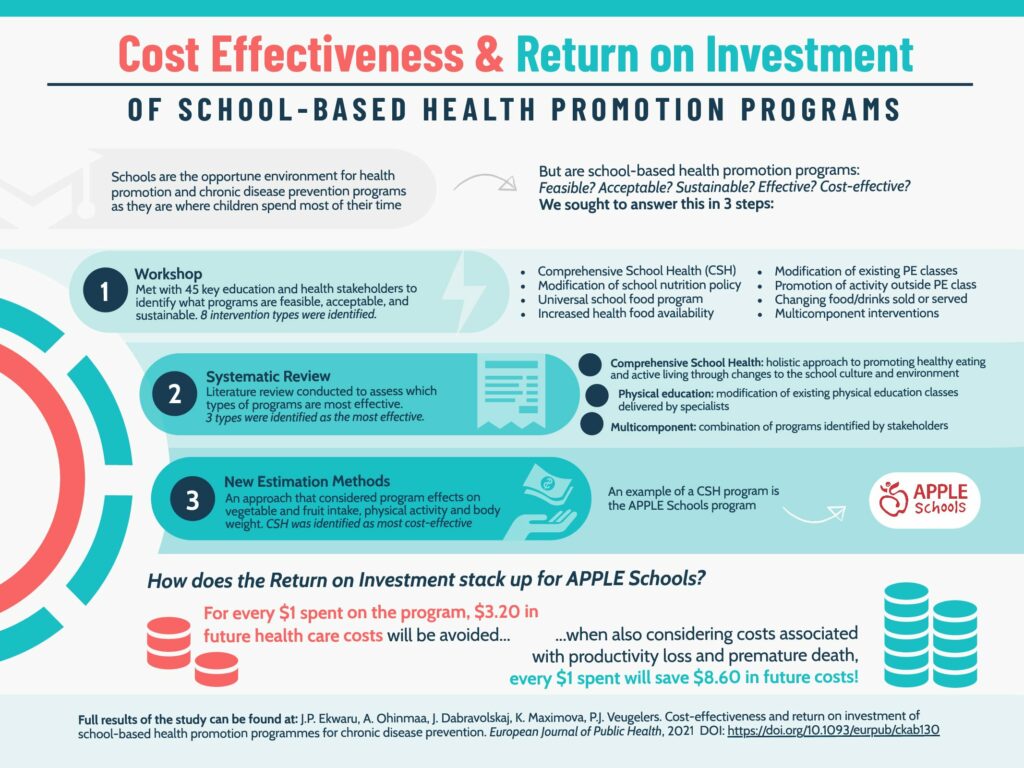 Cost Effectiveness & Return on Investment of School-Based Health Promotion Programs:
How does return on investment stack up for APPLE Schools? For every $1 spent on the program, $3.20 in future health care costs will be avoided. When also considering costs associated with productivity loss and premature death, every $1 spent will save $8.60 in future costs!