Mental Health Bins
Children and youth are experiencing more stress and anxiety than ever before.We developed a mental health bin with reflection and breathing activities for every APPLE school, but the activities are available online for everyone.
All activities promote a positive classroom environment and teach students to improve their mental well-being. The activities can be easily modified to meet the needs of your classroom. Some of the activities can be used as a 5-minute break for students to refocus, while others are longer in duration and made a good planned activity.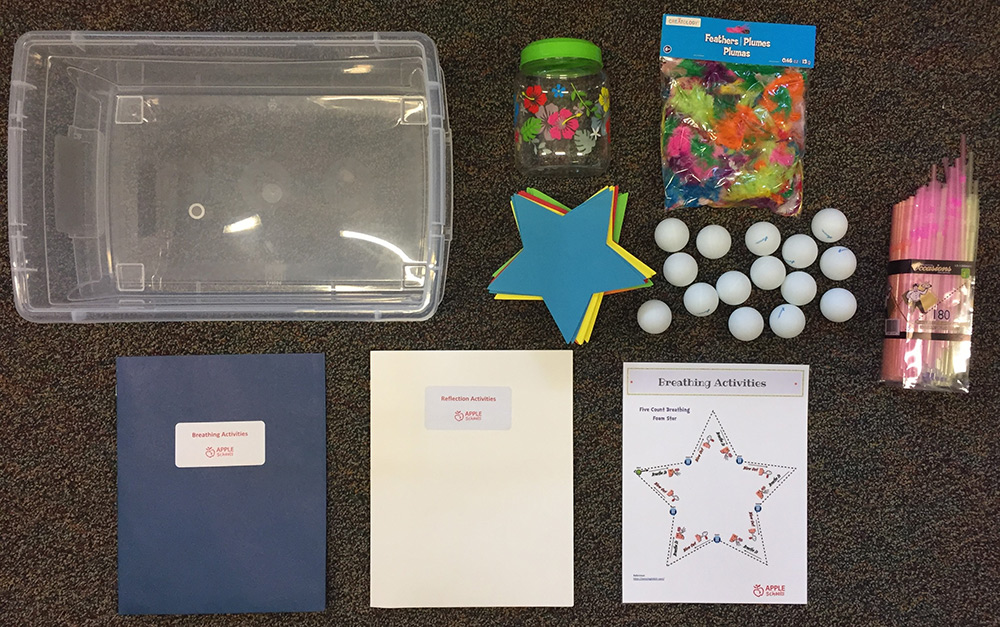 Breathing Activities
Telling students to take a breath is not necessarily helpful. These breathing activities guide students to be more mindful of their breathing, and teaches them breathing strategies to calm their mind and refocus.
Reflection Activities
Good deeds makes us feel good. The following reflection activities help students become more aware of their thoughts, feelings, and actions guiding them to recognize the benefits of a positive environment.